RHEINZINK – MATERIAL FOR THE FUTURE
A natural material for many generations. For covering roofs, hard surfaces, rainwater drainage, and architectural details.
The Tišma company is the official representative for RHEINZINK products.
For decades, Rheinzink is known for high quality and durability on every building. Rheinzink is an alloy made of 99.995 % high-quality zinc and exactly determined amounts of copper and titanium. Its advantages are beautiful design, great processing possibilities and a long lifespan.

Double standing seam roofing offers many design possibilities. This roofing is also suitable for roofs with a minimum pitch where other types of roofing cannot be used. With clear design lines, the double standing seam emphasizes both traditional architecture and modern ideas.

Usually used for roofs with a pitch of over 25°, in more noticeable areas of high-pitch roofs, attics and mansards. Its optically wider appearance that the double standing seam gives buildings a lively and prominent structure.

The click roll cap system is one of the most traditional seam joining techniques. Its form provides a harmonious ratio of roofing and façade surfaces. A typically strong structure of dominating longitudinal connections creates attractive light and shadow effects.
QUICK STEP ROOFING SYSTEM
QUICK STEP is suitable for different roof constructions with a pitch from 10° to 75°. It opens a wide design horizon. Step-like roof crates an energetic and elegant dissection of the roof surface that harmonically integrates into every environment.
SMALL AND BIG DIAMOND TILES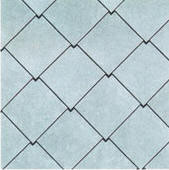 Square and pointed diamonds belong to the group of small diamonds. The small format of individual elements offers solutions for geometrically the most demanding building constructions. The further development of square and pointed diamond is the big diamond with an even more eminent optical presence.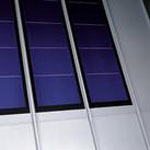 RHEINZINK solar elements that can be optimally integrated into the architecture of any roof system can be used for ecological energy harvesting. The result is a high aesthetic value and ecological energy harvesting in the same system.