Panels in form of tiles are an elegant and functional solution for residential buildings. With their design characteristics and variety of colours, these panels offer a great alternative to classical roof tiles and enable high energy savings. The basis is galvanised steel sheet metal with a UV-resistant colour coating. The roofing is also resistant to hail, storms and earthquakes. The highest quality polyurethane insulation (40 km/m3) fits perfectly to the metal base and provides an excellent acoustic and thermal insulation.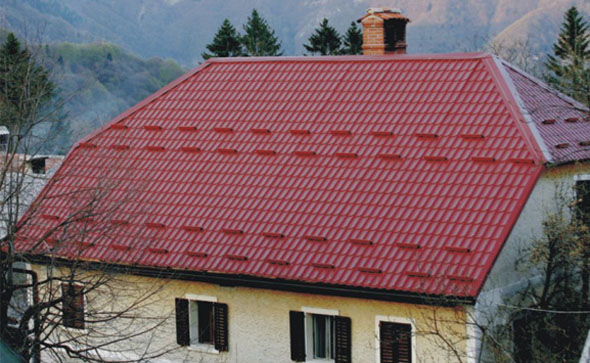 Sheet metal that imitates tiles gives the roof a natural look and fits perfectly in the surrounding environment. Besides being very aesthetic, this roofing is also distinguished by its one-way expansion. Installation is fast and simple, because these panels come in lengths that reach from the ridge to the eave of the roof. Felt on the bottom side prevents the formation of water drops, keeps the supporting wooden construction dry and at the same time well insulates high-frequency noise. Panels are available in different colours and with smooth or structured surface.

Now you can get an original Ruukki roof at a competitive price. The new Decorrey roof is lasting, enables simple installation and requires little maintenance. Its low profile gives it an elegant and modern look and its low price makes it appropriate also for renovations.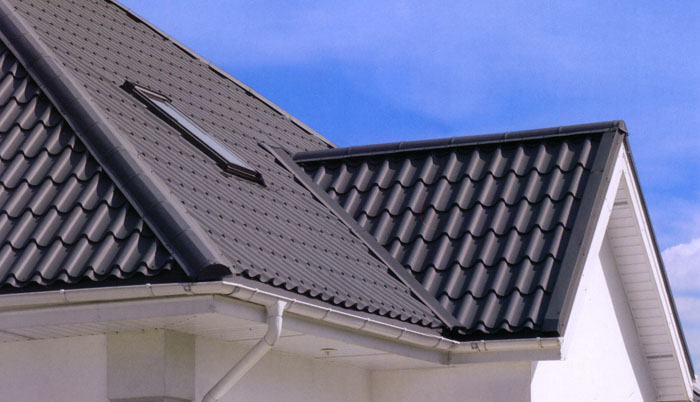 The Monterry roofing is the most popular roofing that blends perfectly into the architecture of family houses and their surrounding environment. It has a lower profile that gives roofs a calm look. It is made from high-quality Finnish material and a very resistant coating that ensures a long lifespan. These panels do not require any big changes of the roof construction, which makes them especially suitable for renovations of roofs. It is available in entire roof lengths that reach from the ridge to the eave, making installation even faster and easier.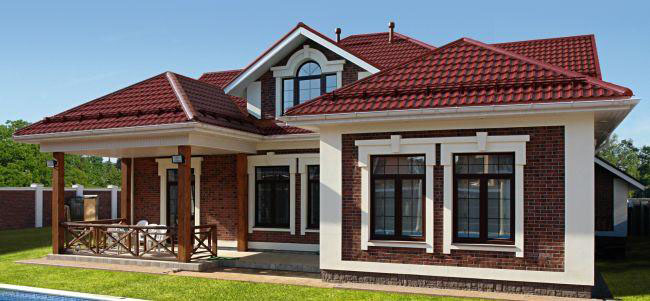 With its new and innovative form, the Finnera gives your roof a unique design and also makes it very practical and long-lasting. It has a bent drip edge that provides a better weather resistance and gives the roof a nice finish. Finnera stands for the best quality in a completely standardised package, which enables the implementation of your project to very simple and fast. The Finnera modular roofing fits all types of constructions, forms and sizes of roofs. All its components, which are always on stock, come ready to be installed – this way you can complete your project faster and simpler.